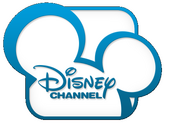 Disney Channel France is a French television channel. It was launched in March 1997. It is owned by Walt Disney France. It broadcasted and distributed Lolirock.
Information
On November 2, 2000, the portfolio of Disney-branded channels in France expanded from one to four channel with the launch of Toon Disney, Playhouse Disney (now Disney Junior), and Disney Channel +1. The movie channel Disney Cinemagic and its accompanying time shift channel launched in September 2007, replacing Toon Disney. On April 1, 2011, Disney Channel was launched on IPTV platforms. On April 19, 2011, Disney and Free ISP launched a VOD service on free box called Disney-Tek On May 1, 2011 the channel changed logo.
Ad blocker interference detected!
Wikia is a free-to-use site that makes money from advertising. We have a modified experience for viewers using ad blockers

Wikia is not accessible if you've made further modifications. Remove the custom ad blocker rule(s) and the page will load as expected.